The Millburn High School held it's first scrimmage of the year against Cranford and Oak Knoll.   It was a cold and windy day, mostly cold because of the wind.  The temperature wasn't bad (mid 50's) but the wind was vicious.
Kelle is a new member of the Track team and was excited to have her whole family there to witness her first meet.  Kelle participated in 2 events – Shot Put and Discus.   Here are her results:
Shot Put
24′ 4″
Foul
19′ 7.5″
Discus
Foul, but courtesy measured at 50′ 8″
52′ 4″
57′ 2″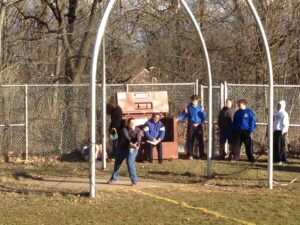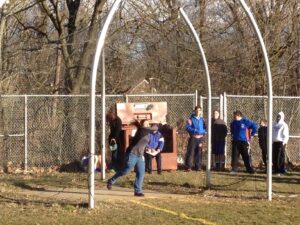 Overall a great first meet for Kelle.  Her Shot Put was especially impressive as she was the 2nd best Millburn athlete!  Congratulations to Kelle on a great first effort!